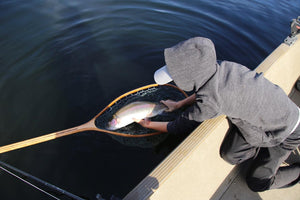 3 Tips for Successful Ice-Off Stillwater Fishing
Ice-off is coming! Even though our lakes are still frozen solid, it is a breath of fresh air *pun intended* to go outside and see the snow beginning to melt, the birds chirping, and (depending where you're located...) sunshine!

In this episode we cover 3 great tips for ice-off stillwater fly fishing. It actually ends up being about 9 tips, but we will work with it. 

Stillwater Success enrolment closes tonight at midnight PST! There are two spaces left, you can find further details here: https://bit.ly/3fgXELj

Reminder, we have availability for one person to join our friend Pam, a single angler from California, for the week of May 24 - 30, 2020 on our Stillwater Week program. 
---